Key Features & Benefits of
Armadillo Tactical Ladders
Carbon Fiber construction results in an extremely lightweight ladder that is easily carried and allows rapid deployment for placement in difficult situations.
Portable: Easy transportation and storage, for example the trunk of a car or backpack.
Quick, easy and quiet assembly without any additional hardware or tools that can be lost.
Segmented – Only take as much ladder as needed for the mission
Additional uses of ladder segments:

Stretcher (litter)
Table
Door wedge
Bus assault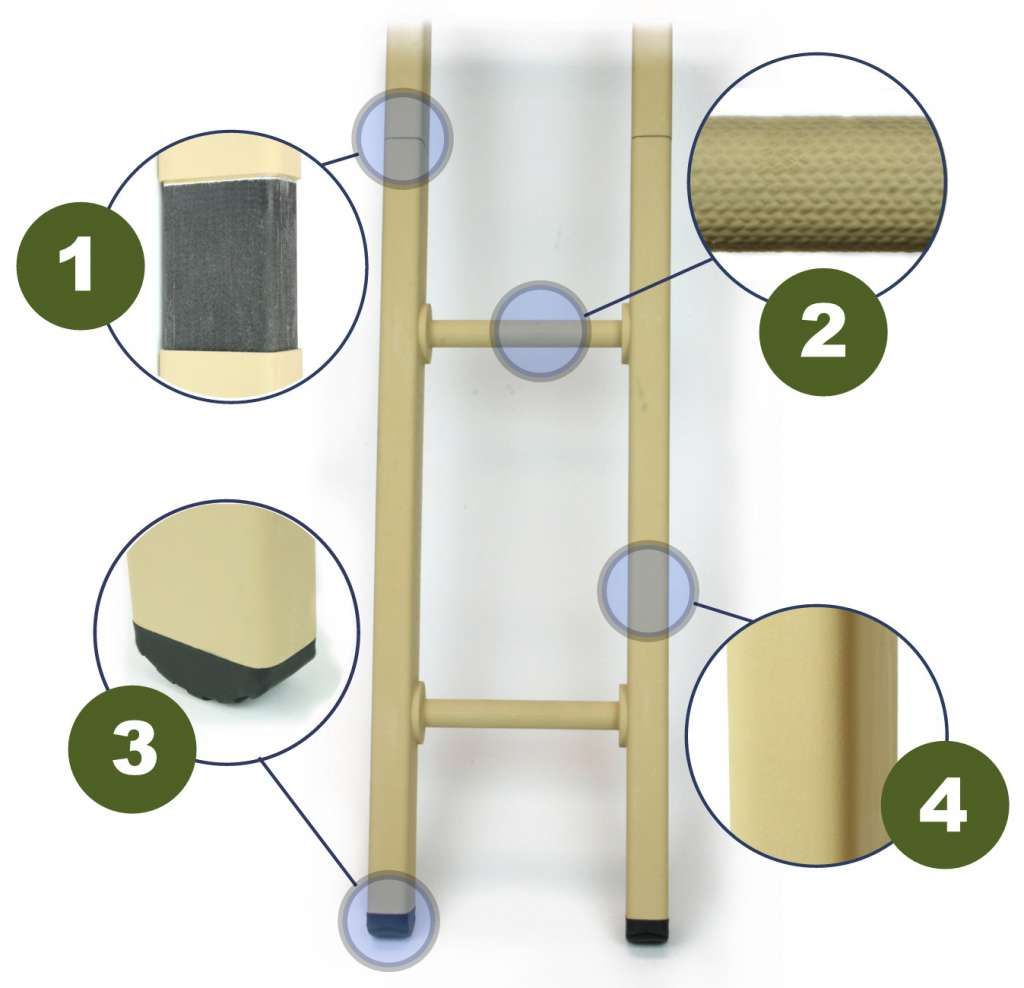 Quick slide-together spliced joints for quick assembly.  No additional hardware or tools required.
Strong, reinforced carbon fiber rungs with textured no-slip finish.
Rubberized feet on end sections to reduce chance of slipping.  Optional, claw grip swivel feet are also available for no-slip on surfaces like ice.
Optimized carbon fiber side rails for maximum stiffness and minimum weight.